This is the official site of Albert Bouchard. There are some other Abert Bouchards out there on the web but this the site for Albert Bouchard, the musician. I played and wrote songs for Blue Oyster Cult and have been involved in many other groups and projects that I am proud to be associated with. I continue to make records and write songs as well as do as many gigs as I can fit into my schedule. I update this website from time to time so come back every month or so to see what the latest mischief I've gotten myself into.
The third and final record of the Imaginos trilogy, The Mutant Reformation, has been recorded and will be released on July 7th 2023. Pre order are being accepted here. The first single, ETI, is available here.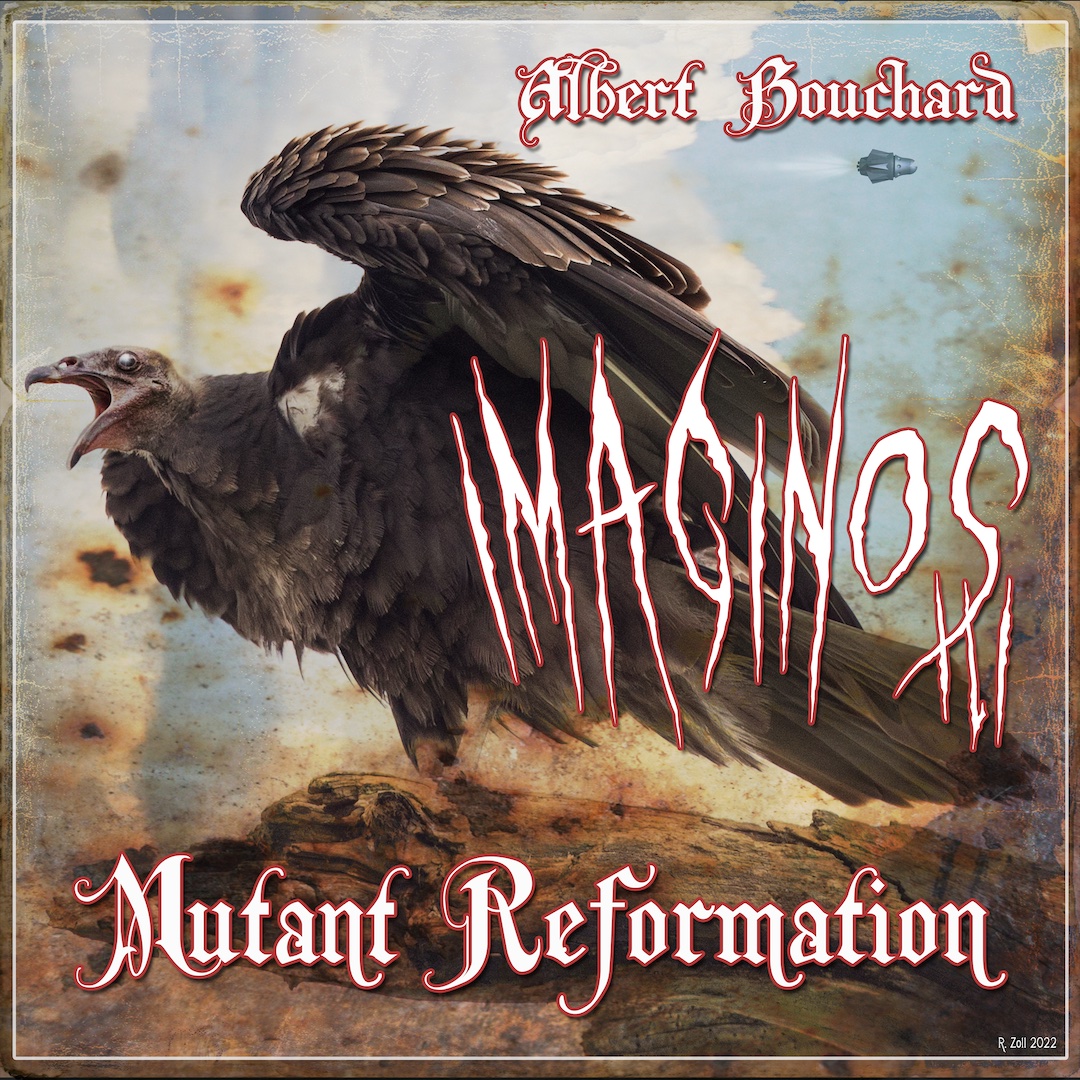 Also in the works are the second part of the final chapter of the Michael Moorcock trilogy, Dancers At The End Of Time and new Blue Coupe record, When Legends Collide.
The second record of the Imaginos saga, Imaginos II Bombs Over Germany, was released October 22, 2021. New additions to the Imaginos roster now include Joe Cerisano, Richie Castellano, Buck Dharma, Eric Bloom, Dana McCoy, Don Falcone and Cyzon Griffin. Order  ReImaginos and Imaginos II here.
Season 7 of my weekly vlog series, Most Cowbell!!! is started again in March 2023.  Look for it on YouTube.com/altbouch and subscribe, if you haven't already, to see every episode. Also check out my friend and bandmate, Susie Loraine's channel to see our new mutual vlog, The Al & Susie Show.
2023 has been mostly great for me and it is gratifying to finish this project that Sandy and I started over 50 years ago. This final chapter had plenty of help from my friends. Musicians who played and sang on the record are: Prince Omega:  drums, guitar, keys and vocals; Cyzon Griffin: drums; David Hirschberg: bass and background vocals; John Willoughby: upright bass; Kenny Aaronson: Bass 6; Andy Shernoff: bass; Mike Fornatele: Electric Guitars; Joe Bouchard: keys, guitar, lead and background vocals; Ace Bouchard: Moog Werkstatt; R.J. Ronquillo: lead guitar; Steve Conte: lead guitar; Ross "The Boss" Friedman: lead and rhythm guitars; Greg Holt: violins; Benny Landa: lead guitar, slide guitar, acoustic guitar; Joe Cerisano: lead and background vocals; Susie "The Bomb Builder" Loraine lead and background vocals; Richie Castellano: Lead and backing vocals; Jim Bouchard: lead and background vocals; Keith Roth: lead vocal, guitar; Mike Watt: lead vocal; Dana McCoy: background vocals; Steve Ridley: background vocal; Kasim Sulton: background vocals and arrangement; Joan Levi Hepburn: background vocal; Isabella Kosal: background section; Eric Bloom: narration; Ayumi Mitsuishi: Japanese narration
Another great thing that happened in 2023 was that I went on tour, drumming for the mighty Dictators on the West Coast with the Damned. I am told more dates and a new record will follow in the fall.